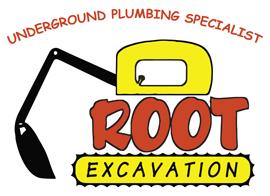 Reliable Sewer Contractor Getting The Job Done Right
Established in 1999, Root Excavation is an underground plumbing specialist serving homeowners and real estate professionals throughout the Portland Metro Area. Our team of experienced professionals use the latest technology to efficiently get work done quickly and on-time.

Please contact Root Excavation for a consultation and free estimate or with any further questions. Keep browsing to learn more about us and the services we offer.

With Root Excavation, the job is completed with the least possible disruption to your day-to-day life. We've been in this business long enough to understand our clients' expectations, and we strive to exceed those expectations each and every time Root Excavation gets the call.