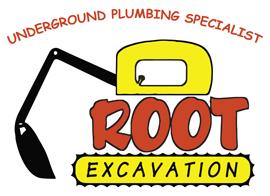 We credit our continued success to the outstanding experiences we provide each and every one of our valued clients, who find we exceed expectations in a few key areas.

Service
With Root Excavation, your confidence comes from having the company owner visit your property at regular intervals. Our entire team shares a commitment to keeping work areas clean and safe, and getting in and getting out with the least possible disruption.

Technology
The equipment and systems we rely on at Root Excavation represent the latest technological advances in the industry today. There's a better way to hand sewer repairs, and we leverage technology to minimize the impact of our work wherever possible.

Experience
Root Excavation has operated throughout Portland for nearly two decades. That experience let us learn not only how to provide you the best possible service, but also how to address any challenge that might arise. We know how to get the job done right.